One hot Saturday afternoon, I found myself locked out of my car and my apartment. This was a few years before I got married. I had come home from a friend's wedding, got out of the car, and locked it –with the keys inside.
There I was, standing in the parking lot, waving neighbors down so I could borrow a phone. It wouldn't have been so bad had I not been sweating it out in a lilac chiffon dress, in a heat index that felt like 200 degrees.
It took me over an hour to realize that my apartment manager had no intention of coming to rescue me on her off day. I had no one else to call and even if I did, it's not like they could bring me an extra key. My only set of extra keys was locked inside of my apartment.
Don't judge me. I was young.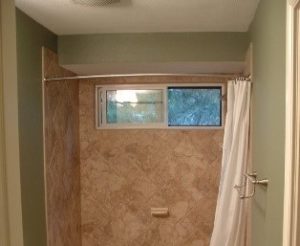 So I had to do what I had to do.
Realizing that my tiny bathroom window was unlocked, I used a public utility box as a ladder, and squirmed my way in, landing head first on the bathroom floor.
Innovation is not always glamourous, but it works.
Nowadays, if I goof up, my husband saves me and he doesn't even make me feel stupid.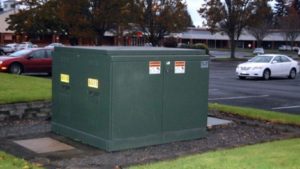 Years of being single and goofy makes me grateful for my husband all the more. I'm grateful that he's a partner, helpmeet and muscle when I need him. I'm grateful that I waited on God to hook me up, instead of continuing to be a serial dater.
Waiting on him was worth every tear that I shed as a single mom when I was feeling sorry for myself.
Facing life without him would be terrifying.
But do you know what's scarier than having to climb through a bathroom window with a dress on, at the risk of being stopped by the police and being asked for an ID that's locked in a car that you don't have keys to?
"Being with the wrong person because you're afraid that the right person may never come.
I've been there and done that without one single memory of peace, happiness or joy to show for it. I thought I was being sentenced to a life of misery for all of the mistakes that I had made.
Now that's scary.
Because through it all, there were times when I thought the wrong guy was my last chance at love. I thought God was saying, "no one's going to be perfect, so you may as well settle."
It's OK to desire someone to spend time with and save you when you're locked out or when you have a flat tire. But in spite of all the loneliness, discouragement and frustration you may feel, it's my job to tell you to
Stay single until you get a better offer!
Not every offer is better than being single. You're not supposed to feel lonely, stressed, worthless or insecure as the result of your relationship. Don't settle for that.
If you're not valued in your relationship, you may as well be alone.
Believe me, a lonely heart is easier to fix than a broken heart.
Sometimes God allows us to feel the array of these emotions (sadness, loneliness, sorrow) so that we can turn to Him for support. He longs to be the only one who can fill the voids in our life.
So, don't get discouraged because things are not happening in YOUR timing. Just know that God has not forgotten you. He has a plan for your life and for your love. Trusting Him on a good day, means you can trust Him on a bad day.
Besides, if you never had problems, how would you know that He could solve them?
It was good for me to be hurt     so that I might learn your laws. Psalms 119:71
Don't ever forget that!
In the meantime, you're not a helpless victim of life's circumstances, so stop feeling sorry for yourself. You are a single SHero who is quite capable of managing life, with God's help.
You have the only Super Power that you need to solve your own problems (even if you have to stand on a utility box).
You can and you will do all the things that you need to do, through Christ who strengthens you.